About a company
LTD"ECOS" has been organized in 1995 and is an engineer-consultative company, which is one of the first in the Аkmola area that got a permission of Ministry of guard of environment of RК on implementation of works onsetting of norms to the nature protection and ecological examination, and after the decision of Government of RК, which was in 2004, that was one of the first in Republic, who got the State license on the nature protection planning, setting of norms and works in area of ecological examination № 0002. On January, 2007 the State license of carrying on Ecological public accountant activity was gotten.
Shortlyaboutus
The activity of the company "ECOS" always was, is and will be absolutely legal. Reputation and kind name of the company are our greatest potential and mortgage of mutually beneficial collaboration.
Presence of professional knowledge and experience, and also the necessary financial, material and technical and labourresources of company allow to execute the undertaken obligations.
Contacts
01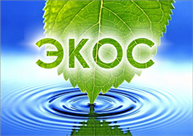 Z00T7H6, Republic of Kazakhstan
Nur-Sultan, Imanov street, build.9, ap- 5
Tel-fax: +7(7172)21-22-21; 21-70-12
tel: +7(7172) 21-22-87
mobile: +7 701 511 19 67
email: This email address is being protected from spambots. You need JavaScript enabled to view it.